moc.ycnatlusnocseciov@yellicaznatsnoc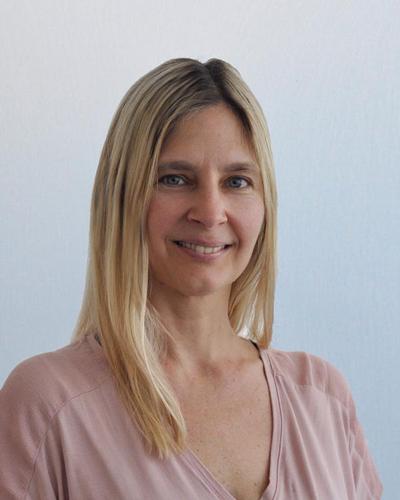 Constanza Cilley
Executive Director
Constanza has more than 20 years' experience in social and marketing research. She held several positions in TNS Gallup Argentina, such as General Manager (2010-2011), Head of Research and Client Services (2008-2009) and Director of Population Studies (2002-2007). She has developed an extensive experience in research methodologies and techniques both in market and public opinion studies, involving herself in the entire research process. She has coordinated a large number of multinational projects, working with mass consumption companies and national and international organizations and NGOs.
She was Project Director of Voice of the People for Gallup International, a biannual launch study that involves more than 50,000 surveys in 65 countries around the world simultaneously, investigating different aspects of social interest.
She is author of the book Argentina Solidaria, una invitación a ser parte (2015, with the support of the Social Sector Forum, co-author of numerous publications and has regular presence in printed and digital media, in radio programs and TV. Constanza has presented papers at Conferences and Congresses of all regions of the world such as Sustainable Brands, ISA (Sociology International Congress at Buenos Aires) WAPOR (Latin America Congress), ESOMAR(Latin America), Gallup International Conferences (Vietnam, Buenos Aires, Luxembourg, Madrid), Schwab Foundation for Social Entrepreneurship Conference, Seminars al local Marketing Congresses, Press Conferences and Universities (UCA, UBA, UADE, UP, Blas Pascal, CEIBS en Buenos Aires, Harvard in Buenos Aires).
Constanza has a degree in Law and did postgraduate studies in Sociology at the Catholic University of Argentina (UCA), as well as postgraduate studies in Business and Management (Accelerated Development Performance at the London Business School, Finance for Non-Financial People at Columbia University, Essentials of Leadership at London Business School and Management at London School of Economics) and in Methodology (Qual techniques at the University of Michigan and Semiotics and Creativity at Esomar- Montreal). She is a member of SAIMO, ESOMAR and WAPOR.