moc.ycnatlusnocseciov@ollabracatiram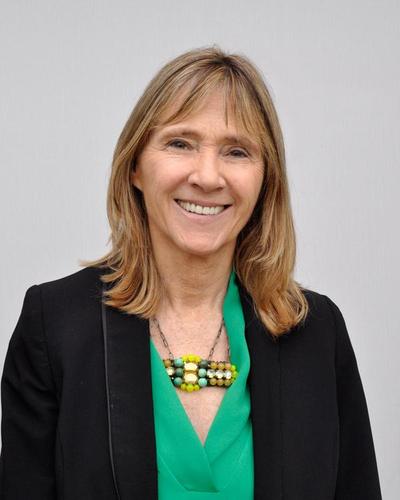 Marita Carballo
President
Marita is President of the National Academy of Moral and Political Sciences and Full Academic of the National Education Academy, Past President of the World Association of Public Opinion and Research (WAPOR); Vice President of the Scientific Executive Committee of the World Values Survey (WVS) and of the Comparative Sociology Committee of the International Sociological Association (ISA).
From 2009 to 2012 Marita was President of Kantar Latin America. From 2003 to 2008 she was Global Head of TNS's Political and Social sector -based in London- where she played a key role on large- scale surveys, notably in the Standard Eurobarometer for the European Commission, and she was responsible of projects including more than 90 countries. She was President of Gallup Europe between 2004 and 2007. She started her career in research as President and Executive Director of Gallup Argentina (1980- 2001). Since 1991, Marita served as Member of Gallup International Executive Council and in 2003 was voted Honorary Member.
She was Head of the Sociology Department (1989-2002) and Professor of Sociology at the Catholic University of Argentina (UCA). She was named Ordinary Professor at UCA in 2003, Master thesis Director at the El Salvador University (1975-80), Professor of Social Research at the Law School at Buenos Aires University (1974-86), researcher of CONICET – National Council of Scientific and Technical Research – (1977-78) and researcher of the Education Research Institute (1976-77).
In addition, she integrated key positions in different civil and international organizations, such as Chair of the Liaison Committee at WAPOR. She was part of the International Social Science Council (ISSC) from 2004 to 2006 and was also a Member of the Advisory Board for the United Nations Office of Projects and Services (UNOPS) from 2000-2002. She was President of ICANA (American Argentinean Cultural Institute) and of Compromiso Foundation.
Marita has been awarded several scholarships and awards, such as: Eisenhower Fellow (1988); "Award to the leading Business Women" by the Argentine Senate in its first celebration of Women Day (March 2000); one of the 33 leading women for the year '99 by Clarín newspaper (December, 1999); price awarded to business leadership by the Economic Summit for Women of the Americas (November, 1999); Women & Co. award given to the 10 Leading Business Women in Argentina (1995) and the Entrepreneur prize awarded by "Mañana Profesional" in 1992.
She has published several books and many articles in newspapers and scientific journals such as Political Science and Politics ('Does Latin America Exists?') with Ronald Inglehart. She writes articles for newspapers such as La Nación and Clarín (most prominent news outlets in Argentina) and is a frequent speaker at Congresses, Universities and forums worldwide. Her most recent books are "Cultural Values at the Turn of the Millennium (2005)" ,"Public opinion in a Globalized world" as Editor in 2007, "Value Change in Latin-America – Mexico" as Editor (2013) and "Happiness of Nations" (Penguin Random House, 2015).